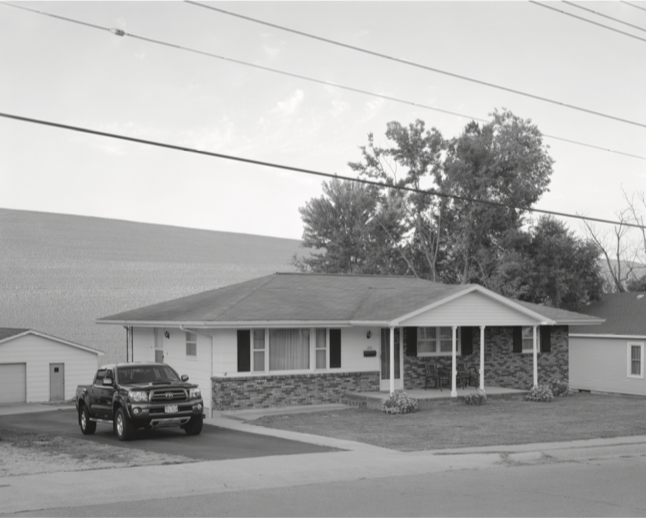 Lead mining in southeast Missouri is more than just an industry. It is an ingrained and defning aspect of the environment and community. In 1719, when French explorer Philip Francois Renault discovered high concentrations of lead in the region, he was unaware that he had stumbled across the largest lead deposit in the world. One year later, extraction of lead ore commenced. Mining projects have continued unabated for nearly three centuries, thereby situating lead extraction as a powerful force that has shaped and defined this region of the United States.
The area known as the Old Lead Belt, just an hour's drive southwest of St. Louis, is marked by the legacy of the mining industry. Between 1864 and 1972, this region became an important site for the development and adoption of industrial mining techniques that allowed this industry to expand its reach from simple surface-level mines to mines that reached hundreds of feet below the earth's surface. During this 108-year period, an estimated 8.5 million tons of elemental lead were extracted from the Old Lead Belt, producing close to 250 million tons of contaminated mine tailings. Deposited in expansive tailing ponds or heaped into mounds known as "chat piles," this toxic mine debris grew to hundreds of feet tall and dominated the area's flat skyline, where it still stands and can be seen today.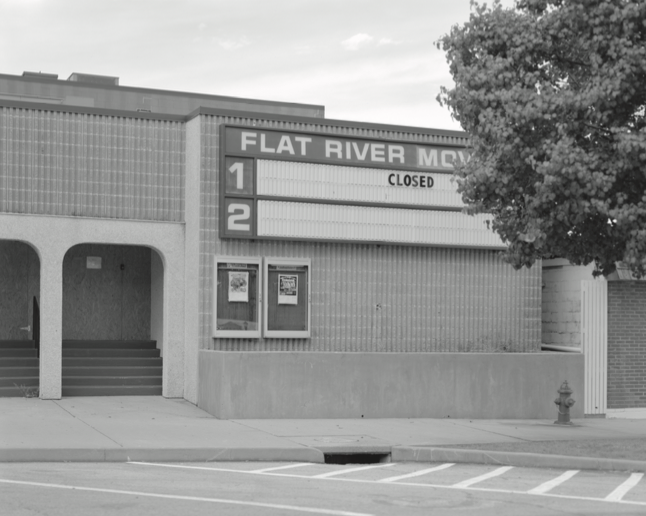 Numerous mining ventures operated concurrently when extraction first began in the Old Lead Belt. Within a relatively short period, however, the St. Joe Lead Company came to acquire and control all mining interests. In addition to overseeing lead extraction, the company assumed the local provision of electricity and water, operated its own dairy and beef herds and owned local grocery and general stores. As a consequence, the region quickly became in effect a company town. When the mining industry disappeared in 1972, the power and influence of lead extraction quickly dissipated, leaving behind a handful of communities that had never known life and livelihood not shaped by mining interests.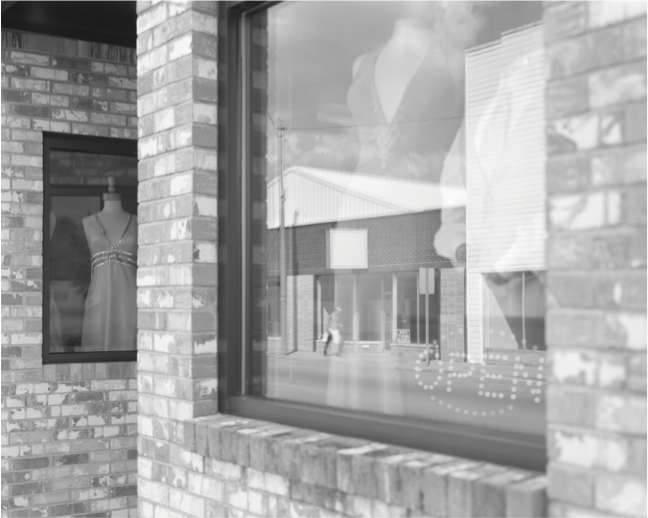 This visual essay is part of a more extensive documentary research project in which I explore how the legacy of lead mining has shaped communities in the Old Lead Belt. I also attend to how these com- munities define themselves today, in the absence of this extractive industry. Combining photographic exploration and in-depth interviews with community members — the majority of whom have direct familial ties to the local mining practices — I attempt to make visible the complex relationships between inhabitants and their surrounding landscape, between workers and the once-omnipresent St. Joe Lead Company, and between community members and forms of everyday life that have emerged in the absence of this dominant industry.
During my conversations with community members, many described an overwhelming pride in the legacy of the lead-mining industry. This sense of connection — the way individuals often grounded their identity in relation to lead extraction — was remarkably, resiliently present throughout the Old Lead Belt. Many of my interview subjects, most of whom claimed a direct familial connection to the lead-extraction industry, often referenced a heritage that was shared by those living in the region. They spoke sentimentally, romantically even, about the Old Lead Belt legacy. However, for those who migrated to the area in more recent years, this legacy was described in a way that felt more distanced and paused. A rift divided those whose identity was deeply entangled with mining imaginaries — those who described the legacy of lead extraction as an integral part of the region's local history — and those who had been affected by the toxic waste that invisibly permeates the landscape.
This dichotomy, although subtle at first, was amplified when participants discussed their feelings toward the Environmental Protection Agency's remediation efforts regarding lead contamination from the remaining mining waste. The participants with lead-mining roots were skeptical of any claim related to lead contamination, while newcomers were more likely to acknowledge the risks posed by lead and therefore value remediation efforts more highly. In the words of a 50-year-old woman from Bonne Terre whose great-great-grandfather emigrated from Germany to work in the lead mines,
Most people, once they find out what it is, are afraid of it. Like they covered it with rock to make it be safe. When if you test us, we're not like Hercy, those people with the smelter [1]. That was a dangerous situation to those people, but not to us. If you test me I've never been high in lead, none of my kids have been high in lead. And then it's people that do not know the story, do not have the legacy, weren't exposed to it when it wasn't covered and they say it's a dangerous place to live and bring bad publicity to something that is not factual. I don't like it when people who haven't lived here say how dangerous it is. We joke, that's what's wrong with us, that we have too much lead in our blood. But we've grown up here, all my family is here and we're all fine. It's not radioactive chemicals or something that we're exposed to. It's why we're here.

Figure 7. Earl Faircloth, age 96. Born and raised in the Old Lead Belt, Earl worked for the St. Joe Lead Company, where he oversaw employee relations for 46 years. After retiring, he gave tours in the defunct Bonne Terre mine for over a decade until he could no longer navigate the stairs that lead down into the pit. The mine was closed in 1962 when there was simply no more lead ore to extract. The larger and adjacent Park Hills mine was mined out and closed a decade later in 1972, marking the end of lead mining in the Old Lead Belt.
By contrast, a single mother whose four-year-old daughter was recently found to have more than triple the acceptable blood-lead level set by the Centers for Disease Control had this to say:
I was completely terrified. I was beyond terrified. I'm very picky on health and to find out that my daughter's [blood level] was that high, it scared me … And honestly, I told them if they couldn't get our yard [remediated] soon enough I would probably have to go back to Texas because I was not going to keep her around this area if it was going to be a problem for her health.

Figure 8. Photographs of brothers Fred and Jim McDaniel hang on a wall in Fred's home, Bonne Terre, Missouri. The son of a miner who worked at the Bonne Terre lead mine until its closure in 1962, Fred is now retired. In 1965, his brother Jim was killed in an automobile accident during his commute to St. Louis, where he worked at McDonald Douglass building space capsules used in Apollo missions. Although Fred lived most of his adult life away from the Old Lead Belt, he decided to retire to the small mining town where he was raised.
I found that those with lead-mining roots continue to hold some level of loyalty to the industry. For these individuals, the heritage of lead mining plays a role in their personal and communal identity. Thus the government's remediation efforts are seen as something of a personal attack on both their families and their way of life. Once the global epicenter of lead mining, the region now faces a bleak economy. This makes leaving the legacy behind and moving forward even more challenging. By contrast, those with whom I spoke who do not have mining roots hold no loyalty to the industry and may see remediation as necessary to protecting their own way of life. The community sits at a threshold in time; there are miners still alive who worked in the lead mines when the industry was flourishing, and there are many descendants of those miners who remember when the mines were active. This living heritage is part of the cultural memory of the Old Lead Belt. Weaving together images and words, this visual essay explores the tensions between community memories about an industry that was key to the region's development and how the effects of lead extraction continue to touch and shape residents' everyday lives.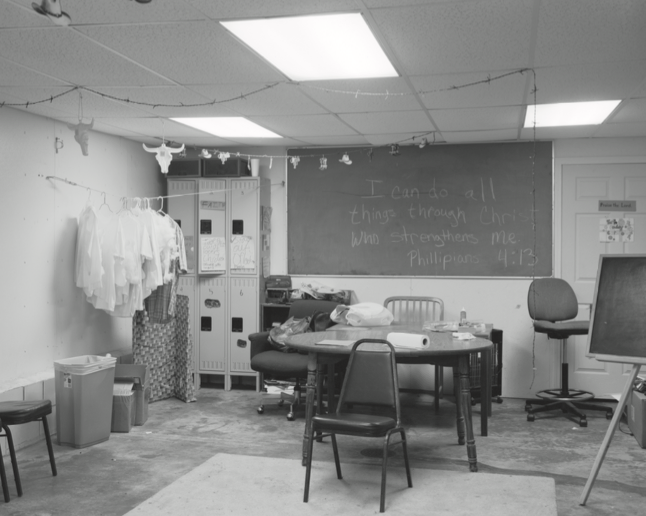 Notes
Photos by Benjamin Hoste.
[1] The Herculaneum lead smelter was built in 1892 and was shut down on December 31, 2013, due to decades of extensive lead pollution in the area and a refusal on the part of Doe Run, the present-day lead company operating in Missouri, to install pollution controls. Prior to its closure, in 2002, Doe Run bought out 160 homes in Herculaneum's historic downtown area and demolished them as a result of extensive lead contamination from the smelter, essentially destroying the entire historic downtown district. At the time of its closure, the Herculaneum smelter was the last remaining primary smelter in the United States. Today all lead mined in the United States must be shipped overseas to be smelted and refined into pure, elemental lead.
Benjamin Hoste is a non fiction photographer based in New York. Hoste holds an undergraduate degree in mathematics from the Claremont Colleges and a Master of Arts in journalism from the University of Missouri. His personal work is driven by a profound interest in identity — be it collective or individual — and how it interrelates with particular geographies. His work has appeared in The Wall Street Journal, CNN, Der Greif, Pitchfork, The Columbian Missourian, LA Record, and LA Weekly, among others, and is held in the permanent collection at the Smithsonian National Museum of American History. More information can be found at www.benjaminhoste.com.